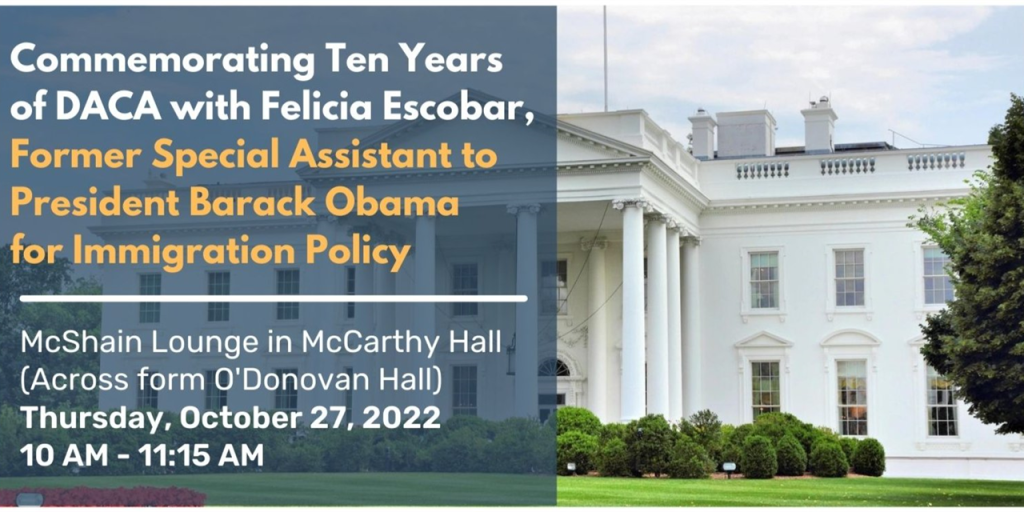 Thursday, October 27, 2022
10:00 AM – 11:15 AM EDT
Location: McShain Lounge in McCarthy Hall
Join MRPI and ISIM in commemorating the tenth anniversary of the Deferred Action for Childhood Arrivals, a U.S. immigration policy otherwise known as DACA that granted legal status to thousands of young immigrants. This policy was enacted by an Executive Order in 2012 by President Barack Obama. During the moderated event, Felicia Escobar will share about the conversations that happened behind closed doors leading up to the creation of DACA and the road that lies ahead.