As the Taliban swept into Kabul on August 15, Timothy "Tito" Torres (IBP'21) was at a hotel in Berlin. He had just finished a course module with fellow classmates enrolled in the Walsh School of Foreign Service (SFS) and McDonough School of Business Master of Arts in International Business and Policy (MA-IBP) program and had planned to stay to explore the city. Like many around the world, he heard about the collapse of Afghanistan's U.S.-supported government through news channels and social media.
Then, his phone started ringing.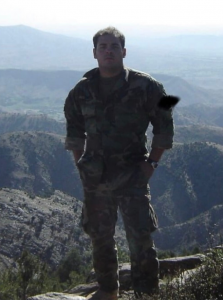 A 2021 Tillman Scholar, Torres spent most of his twenties in Afghanistan, serving a total of nine tours in the country as a U.S. Army ranger and in various diplomatic military roles.
As the Taliban proclaimed victory, his phone was buzzing with messages from friends, family members and former Afghan colleagues desperately trying to flee the country. They were terrified, knowing that their collaboration with the U.S. and its allies placed targets on their backs under the impending new regime.
"It was a weird scene. The [site of the] Berlin Wall, a symbol for freedom, was outside my window across from my hotel, and the painful irony is that I couldn't assist my interpreters in getting through the gates of the Kabul airport," he says.
Torres, who is an active-duty U.S. Army officer, began reaching out to organizations he knew were working on the ground. They told him they needed assistance to get at-risk individuals out of the country and quickly. Torres immediately turned to his MA-IBP classmates for help.
"When I got the call from Tito, there was really no question for me," says Kristie Cole (IBP'21), a student in the program and one of the first people Torres recruited for the evacuation effort. "Everyone responded with, 'there's no question.' When we asked someone for help, they jumped in head first. Part of what I love about our cohort is that we're a service-minded group."
In an endeavor that Torres estimates involved a third of the cohort, the students supported numerous successful evacuations, overseeing everything from fundraising for charter flights to coordinating external communications and getting evacuees to Kabul's Hamid Karzai International Airport. Though final counts are still being calculated, their work enabled several hundred people to escape the Taliban.
Torres says, "You had a group of students from very different backgrounds, who had networks and contacts and knowledge and ability, who all melded together in a crisis situation."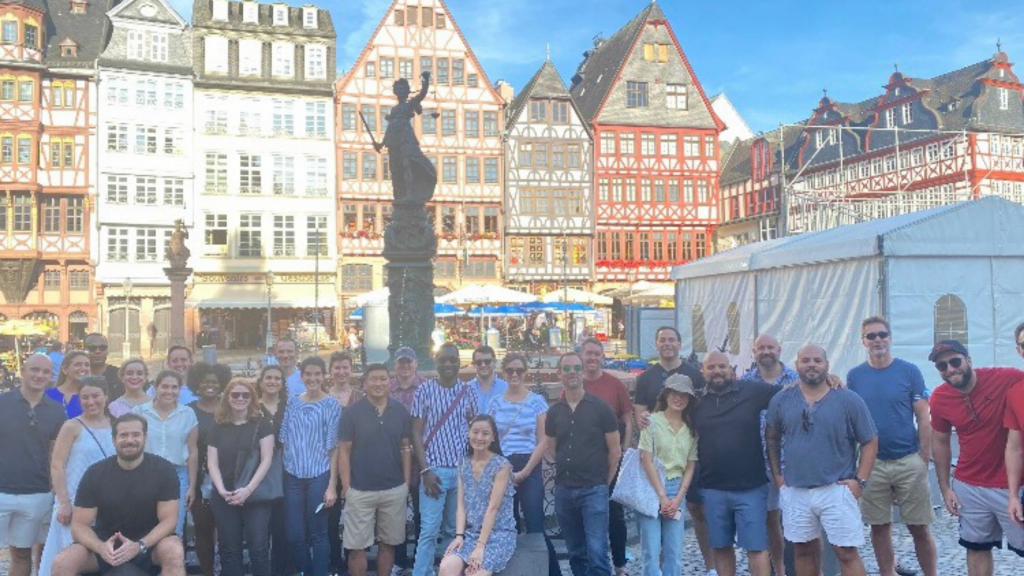 "People Heard a Calling"
Their work began on the flight back from Berlin. Torres paid for WiFi to coordinate with a handful of Kabul-based organizations and companies mobilizing to get people out.
Cole and Torres started reaching out to their classmates and posted on MA-IBP Slack channels to ask for help on a variety of tasks. As students in a program that attracts early- and mid-level professionals looking to advance their careers while continuing to work, the MA-IBP cohort was uniquely positioned to find people with the skills, experience and connections to get things done.
Kurt Sikkema (IBP'21), an insurance fraud specialist at EMC Insurance Companies, and Gabriel Wolfe (IBP'21), a veteran of the War in Afghanistan, offered their help on database management, including building and verifying passenger manifests for evacuation flights.
Lauren Burt (IBP'21), head of worldwide communications for global ingredient manufacturer Kemin Industries, took point on communications and media relations and crafted updates for collaborating teams to ensure vital information was shared across efforts.
Ryan Gillis (IBP'21), who serves as interim chief financial officer for SFS, engaged Georgetown faculty to advise on the work, connecting the team with numerous professors with the expertise to help.
In addition to her studies, Cole leads SFS fundraising efforts as its chief development officer within the Office of Advancement. In the second half of August, she took a brief leave of absence from her role, and drew upon nearly 15 years of professional fundraising expertise to raise capital for charter flights out of Kabul, resettlement efforts and other humanitarian aid. She raised more than $8 million for the efforts in less than a week.
Torres also enlisted the help of Aaron, a classmate and War in Afghanistan veteran. ("Aaron" is a pseudonym, which is being used due to the nature of his current work.) Aaron and Torres supported on-the-ground operations, communicating with evacuees to guide them safely through Taliban-controlled Kabul and then onto departing planes.
By the time the U.S. military had pulled its last troops out of Afghanistan, the student-led efforts had helped several organizations to get multiple planes filled with passengers to safety.
"People heard a calling," says Aaron. "No matter what it was, whenever we needed them, they helped."
#AghanEvac
Initially, the group worked mostly independently, establishing a downtown office space adjacent to the White House and collaborating with a small number of organizations with which Torres had previous connections, including the veteran-led nonprofits No One Left Behind and Ark Salus.
In those first days, the team moved quickly, developing logistics as circumstances continued to rapidly change. "We built the plane as we flew," remarks Torres.
"It was such a ticking time bomb," echoes Cole. "We just had to keep going as quickly as possible on everything because every single hour mattered."
As they worked, the students consulted with experts, including many from Georgetown's faculty such as Ambassador Barbara Bodine, Dr. Katharine Donato, Dr. Elizabeth Ferris and Professor Anne Richard, on everything from managing a crisis situation in-country to how to support refugees after they had left Afghanistan.
Gillis says the Georgetown network made gaining information and support easy. "I would get on the phone with someone at the State Department and we had an immediate connection because they were also a Hoya," he explains.
As the group's work continued, they connected with other organizations conducting similar efforts, including The Truman Center for National Policy and the Pat Tillman Foundation. The umbrella movement, known on social media as #AfghanEvac, collaborated to improve operations.
For example, when news spread about evacuation planes leaving Kabul partially empty, the #AfghanEvac community quickly devised a system to ensure that every plane departed with a full passenger load.
"It was gut-wrenching because we knew that there were so many who needed to get out," says Aaron. He was part of a group chat, "No Seats Empty," that coordinated information-sharing on passenger manifests to guarantee that flights were full on departure. "It was a very real-time reaction to everything," he explains…